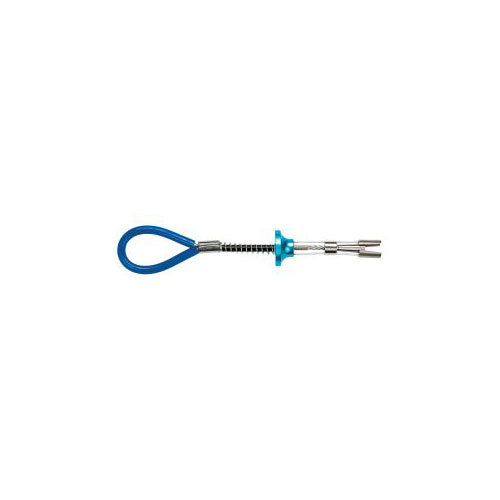 Werner A510000 Reusable Concrete Anchor
INCLUDES:
• (1) Reusable Concrete Anchor

FEATURES:
• Lightweight design easy to insert and remove
• Drill hole of 3/4 in with 3 in minimum depth
• Minimum 3000 psi concrete
• Multi-directional use
• Minimum 3000 psi concrete

SPECIFICATIONS:
• Anchor Connectors
• Application (General (all purpose), Steel, Concrete, Roof): Concrete
• Style: Concrete Bolt
• Permanent/Temporary: Temporary


Werner Reusable Concrete Anchor is a lightweight, easy to use bolt providing convenient anchorage in concrete. The anchor requires a pre-drilled hole of 3/4in and 3in deep in 3000 psi concrete. It can be used in any direction as a fall protection anchor and is reusable with its easy to insert and remove design.