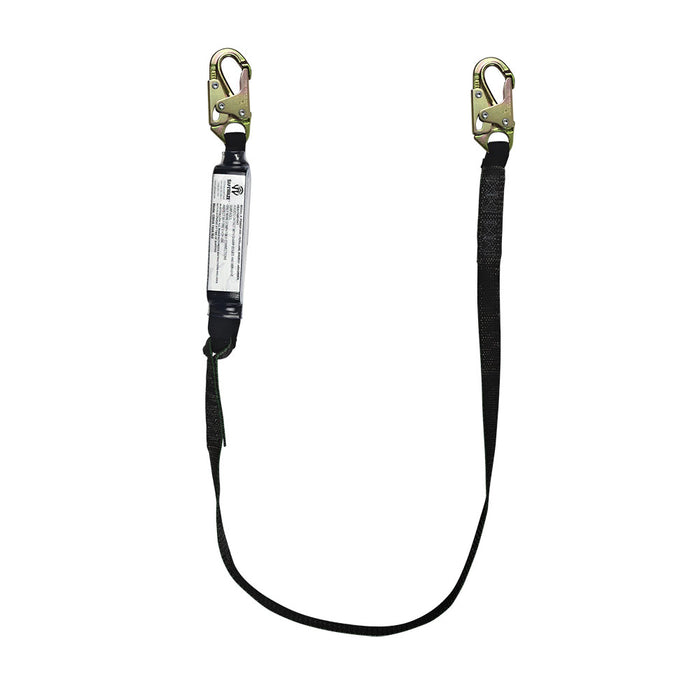 SafeWaze FS-88660-HW 6' Heavyweight Energy Absorbing lanyard with Snap Hooks
INCLUDES:
• (1) lanyard

FEATURES:
• 6'
• Energy Absorber
• Rated at 400 lbs.
• 2 Snap Hooks

SPECIFICATIONS:
• 1.25" Polyester webbing
• High-strength polyester stitching
• 2 Forged Steel snap hooks
• 5,000 lb. minimum breaking load


The SafeWaze PRO FS88660-HW lanyard is a high profile 6' energy absorbing lanyard with forged steel snap hooks on both ends. The lanyard is designed for use by workers up to 400 lb. Black webbing differentiates from standard weight lanyards. Clear energy absorber ensures easy label inspection.