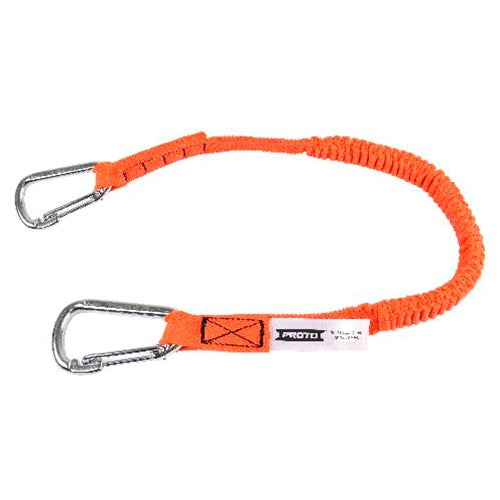 Proto JLAN15LBDSS Elastic Lanyard with 2 Stainless Steel Carabiners - 15 lb.
INCLUDES:
• (1) ELASTIC LANYARD WITH 2 STAINLESS STEEL CARABINERS, 15 LBS

FEATURES:
• Holds up to 15 pounds.
• Made of elastic material.

SPECIFICATIONS:
• STYLE: Elastic


Proto's line of industrial tethered tools is the next generation of tool safety technology . The SkyHook™ Tether and Transfer system provides secure tool transfers, a free range of motion and positive tool control at the worksite.