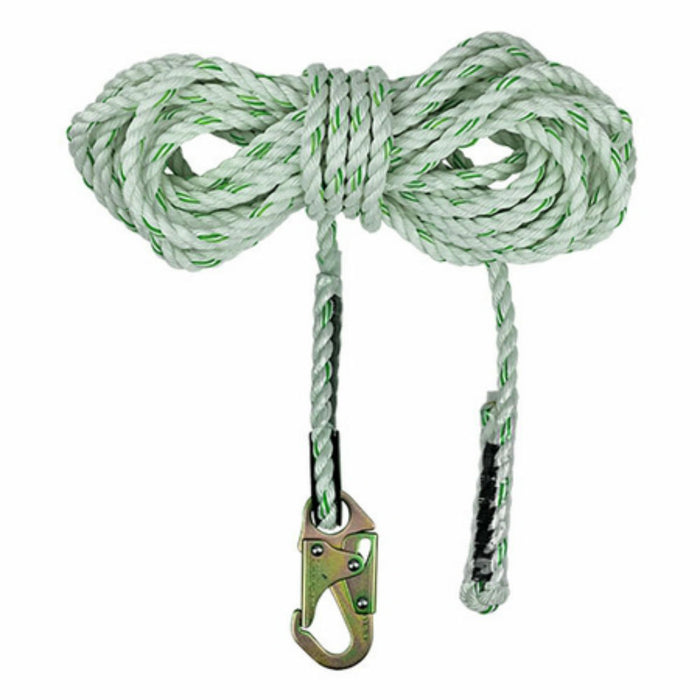 SafeWaze FS-700-250 250' Rope Lifeline with Double Locking Snap Hooks
INCLUDES:
• (1) Rope Lifeline

FEATURES:
• Assembled from high quality bulk rope
• 3-Strand Twisted Rope Construction
• Double Locking Snap hook on one end
• Back Splice on one end

SPECIFICATIONS:
• 250'
• Polyester-dacron blend, 3-strand twisted
• Forged Steel Snap hook
• 5,000 lb. minimum breaking load
• Tensile Strength of 7,600 lbs.


All SafeWaze Rope Lifelines can be ordered in a multitude of lengths to suit whatever conditions the jobsite throws at you. From PolyDac blend to Kernmantle rope, we have the lifeline to suit your needs.