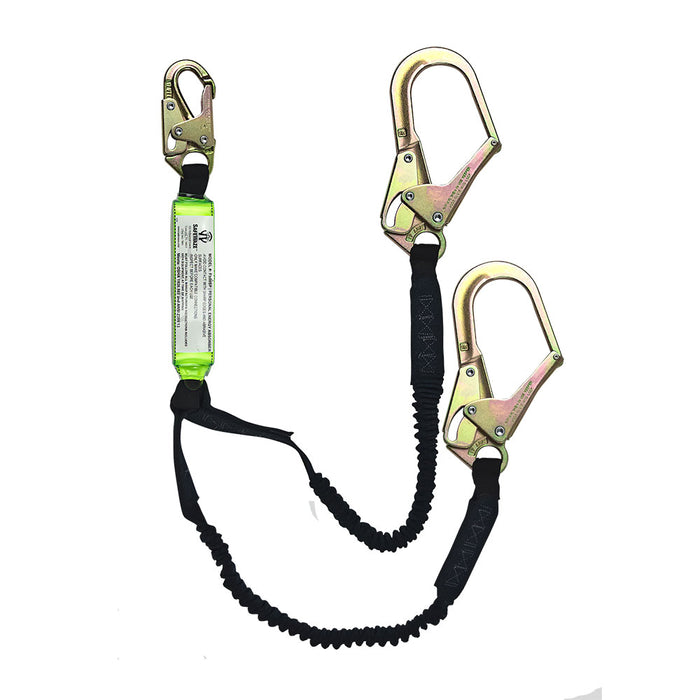 SafeWaze FS-576 6' Stretch Energy Absorbing lanyard with Rebar Hooks
INCLUDES:
• (1) lanyard

FEATURES:
• Adjustable Range 4'-6'
• Web
• Energy Absorbing
• Double Locking Snap and Rebar Hooks
• Dual Leg 100% Tie Off

SPECIFICATIONS:
• 4'-6'
• 1" Polyester Webbing
• 0.28" Elastic cord
• High-strength polyester stitching
• Forged steel snap & rebar hooks
• 5,000 lb. minimum breaking load


The SafeWaze FS576 elastic lanyard is a combination high profile energy absorbing lanyard with an elastic leg, stretching 4' to 6' in length. Elasticity eliminates a trip hazard when the lanyard is not in use. Forged steel snap hook on one end, rebar hooks on other end and 100% tie-off. The larger hook provides for more tie-off options when a standard snap hook will not work. Clear energy absorber ensures easy label inspection.