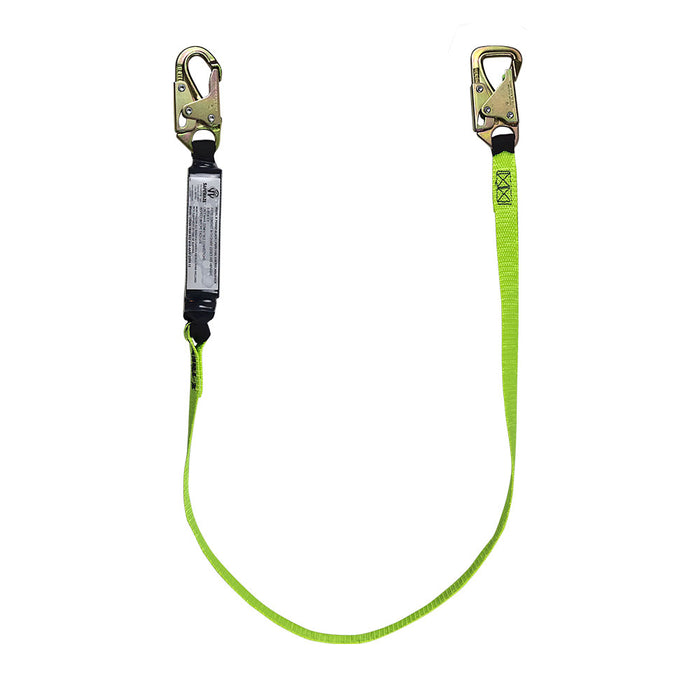 SafeWaze FS-450 Web Tie-Back Energy Absorbing lanyard
INCLUDES:
• (1) lanyard

FEATURES:
• 6'
• Web
• Tie-back hook
• Energy absorbing
• Single Leg

SPECIFICATIONS:
• 6'
• 1" Polyester webbing
• High-strength polyester stitching
• Forged Steel snap hook and tie-back hook
• 5,000 lb. minimum breaking load


The SafeWaze FS450 lanyard is a high profile 6' energy absorbing tie back lanyard with forged steel snap hook on one end and gate-rated tie back hook on other end. Tie back hook eliminates need for separate anchor point. High vis green webbing makes easy to see. Clear energy absorber ensures easy label inspection.