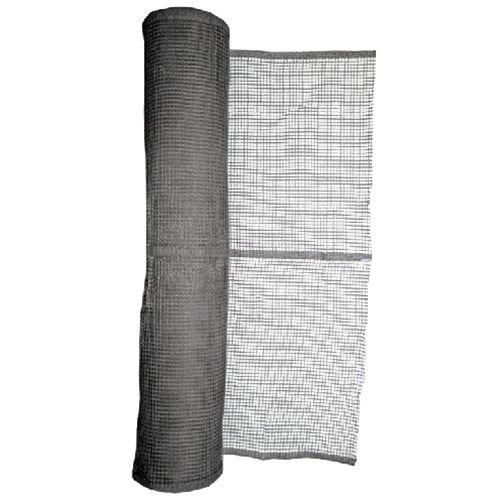 Guardian 70009 Construction Safety Netting, 102" Tall Black Fire Retardant 70 Pro-Knit MM PE, 150' Roll
FEATURES:
• Reinforced border
• FR coating
• UV resistant
• Black netting
• Meets OSHA's Guardrail Standard 1926.502 - Subpart M

Guardian provides a variety of safety netting, debris and containment systems. The nets are comprised of a double strand configuration making them strong and durable. The debris netting contains FR and UV coatings to provide a longer lasting product. Our netting products are designed to withstand wind, rain, sun and other environmental conditions that can be damaging. The netting meets OSHA's Guardrail Standard 1926.502-Subpart M. This netting is black and 8.5 feet high and 150 feet in length.