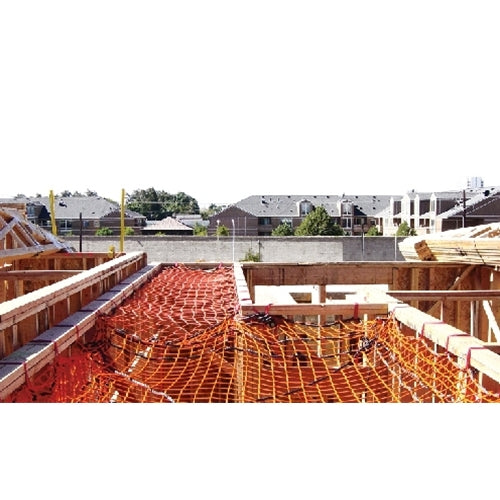 Guardian 61093 Residential Safety Netting - Web 22 Feet By 27 Feet With 27 Web Straps
FEATURES:
• Raschel Knotless Netting
• High Tenacity, Polypropylene (HTPP) fiber
• 3/16 inch cord diameter
• Extra UV Stabilizers added
• Orange netting

The Guardian Fall Protection "Residential Safety Netting" is knotless netting with a four-inch square mesh. Knots are eliminated using a balanced knitted construction with filaments running continuously throughout the netting to enhance strength and durability. The netting is composed of HTPP fiber which is highly resistant to abrasion, light weight, and is resistant to moisture and chemicals.