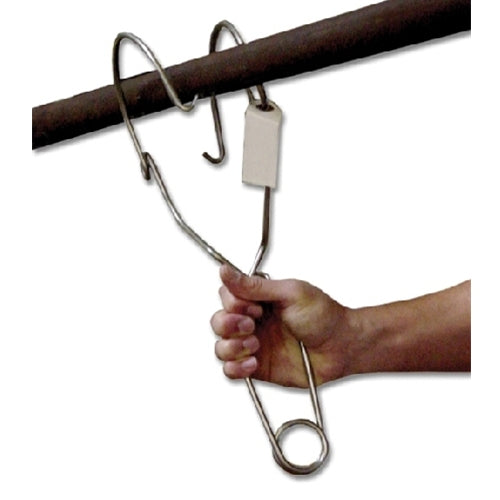 Guardian 01860 Wire Hook Anchor
FEATURES:
• Stainless Steel
• Connects to various anchor points including scaffolding, railings and small I-beams
• Opens by squeezing spring loaded hook
• No attached lanyard
• A Guardian Fall Product

The Guardian Fall Protection "Wire Hook Anchor" is composed of stainless steel and designed to connect to various anchor points, including: scaffolding, railings, and small I-beams. The wire hook anchor opens by squeezing its spring loaded hook. This model includes only the wire hook anchor.